Disclosure Statement
Annual Notice to Students: Consumer Information
The Higher Education Opportunity Act of 2008 mandates that schools provide an annual notice to all students and staff describing the availability of a wide range of consumer information. You may also get this information by visiting Financial Aid on the First floor in front of rm. 151 and 152.
The federal Higher Education Act, the federal Equity in Athletics Disclosure Act (EADA), and regulatory guidance provided in the Code of Federal Regulations (CFR) require direct individual notices of prescribed information to certain target audiences including prospective students, currently enrolled students, current employees, parents, coaches and counselors of prospective student-athletes, and the general public. Disclosures are to include crime/security statistics, student completion/graduation rates, FERPA privacy/security rights, financial aid program information, and gender-specific information on athletic participation and financial support.
These disclosures are updated annually prior to Oct 1. Availability of the disclosure is emailed annually to students at their registered Peralta account. For a printed copy of the disclosure, please contact the Financial Aid office in Rm. 165 or call (510) 981-2941.
I. Information about Berkeley City College

II. Overview of Financial Aid Programs
III. Information Regarding Student Outcomes
IV. Information Regarding Health and Safety
I. Information about Berkeley City College
Family Educational Rights and Privacy Act (FERPA)
The Family Educational Rights and Privacy Act of 1974 (FERPA) guarantees that the academic records for students over 18 years old or postsecondary students of any age cannot be discussed with anyone except the student or authorized College personnel.
PCCD only discloses personally identifiable information from an education record to appropriate parties in connection with an emergency if knowledge of the information is necessary to protect the health or safety of the student or other individuals. For more information about FERPA, click here.
Health and Safety Exemption
FERPA permits non-consensual disclosure of education records, or personally identifiable, non-directory information from education records, in connection with a health or safety emergency under § 99.31(a)(10) and § 99.36 of the FERPA regulations. The health or safety exemption permits the disclosure of personally identifiable information from a student's education record without the written consent of the student in the case of an immediate threat to the health or safety of students or other individuals
Programs and Services Available to Students with Disabilities
The Disabled Student Program and Services (DSPS) provides support services to students with disabilities in an effort to ensure equal opportunity and participation at the college. For more information about the facilities and services available to students with disabilities, visit the department's website at https://www.berkeleycitycollege.edu/pssd/
Student Body Diversity
Gender, demographic, and other data documents are published regularly by the PCCD department of Institutional Research website
College Navigator
BCC regularly reports this information to the Integrated Postsecondary Education Data System (IPEDS). To learn more about Berkeley City College, go to the IPEDS College Navigator website by clicking here.
Immunization Requirements
Currently, there are no immunization requirements for enrollment in the Peralta Colleges.
Textbook Information
Student can access each semester's book list via the campus Follett bookstore. Not all classes listed require texts.
Each semester's booklist is posted at the same time the class schedule is made public. Book information is listed as it becomes known through the submission of book orders from faculty. The list is updated.
The book list is subject to substantial change prior to, and through the course of a semester. Contact your instructor for a complete list of materials required for the course. The Textbook Refund Policy is listed here.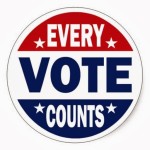 Voter Registration Information
Berkeley City College encourages eligible students to register to vote. Students may access the California Voter Registration website by going to the Passport website and selecting "Register to Vote" on the Student Services area. The Office of Student Life also organizes voter registration events periodically.


Transfer of Credit Policies and Articulation Agreement
If you have attended college(s) prior to attending your home college, whether or not financial aid was received at the other college, and you plan to use transfer credits toward a degree/ certificate from the Peralta Community College District, you must submit official transcripts to the Admissions and Records department for evaluation. For Financial Aid purposes, all recorded applicable degree/certificate transfer credits will be computed toward the Satisfactory Academic Progress maximum time frame of 90 units for a standard 2-year program. You must inform your home college if you attended another college during the same academic year (i.e. Fall 2014 or Spring 2015 and summer 2015). For assistance, schedule an appointment to meet with a Counselor. See Articulation, for more information on transferring credit.
Cost of Attendance
The cost of education is an estimated amount that a student will need to cover costs related to college attendance. Nine month student budgets are constructed using surveyed costs of California students based on their living and enrollment status. To see the annual cost of attendance at Berkeley City College, click here.