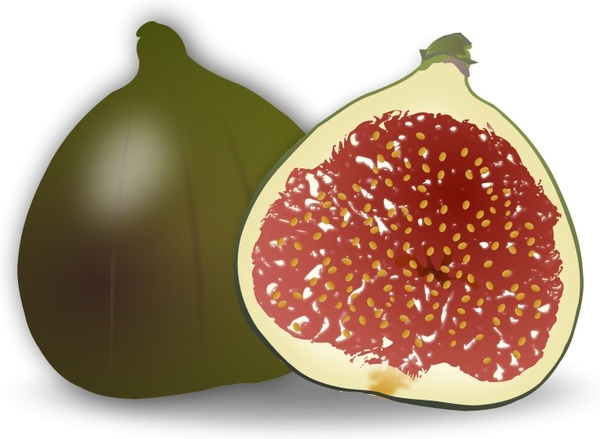 What is a FIG?
In FIGs (Focused Inquiry Groups), small groups of staff and faculty conduct focused research in order to improve teaching, student services, and student success at BCC. They consider outside research in effective practices, gather information directly from our students or other relevant community members (surveys, focus groups, assessment of student work, etc.), and recommend actions to improve student outcomes.
What are the goals of the FIG project?
Create a culture of collaboration
Take creative risks
Strengthen teaching and student services through inquiry and research
Improve staff and faculty understanding of student learning
Document the findings to plan future workshops and projects
What exactly do people do in a FIG?
Develop a critical question, e.g.

How can we make initial Assessment/Orientation better fit student needs?
Why do students struggle so much with word problems in math, and what can we do about it?
How can we best use X technological advance in X discipline to improve student learning?
What are the necessary components of effective contextualized courses/sustainable learning communities, mentoring programs, etc.?
What do students in  transfer class X who took the previous pre-transfer preparation class Y wish we had taught them in class Y?
What best practices in group work should we apply in X discipline?
How can we best use fillable online forms to reduce workload and improve communication between service areas?
How can writing across the curriculum improve student outcomes in STEM classes?

Find a few sources of existing data relevant to your topic (e.g. district data on retention/success etc., published studies, examples of how other schools or other parts of our school are addressing your issue )
Gather data from students or other relevant people (e.g. surveys, interviews, focus groups, student work)
Look at collected & published data & make recommendations/identify paths for future research
Present findings:

Brief written report with specific recommendations and supporting data to be posted on the TLC website
Brief presentation to other groups
What are the required activities for team members?
Each person submit their own time sheet (returned via campus mail) to Lisa Gwyn or Dylan Eret. I'll give them to your project leader when your project is accepted.
Meet at least four times over the year to complete all parts of the project together:
1. Schedule  an initial meeting – please invite the TLC coordinator (Dylan Eret) – where you will refine your question, develop a research plan, and take a look at previously published research on the issue
2. Participate in a Flex-Day Workshop, Symposium, or post an Audio Recording of at least 3-5 minutes in March or April 2019 where you will present your project and receive feedback from other audience members.
3. Meet at least two other times to discuss existing data, plan and conduct research, evaluate the findings, and make recommendations.
What else does the leader need to do?
Ensure that the project is moving along on schedule
Ensure that all team members are included in the collaboration
Maintain contact with TLC coordinator and ask for support when needed
Submit communications on time to Dylan Eret, TLC Coordinator, at bcctlc@peralta.edu
Timeline:
Saturday, December 1, 2018
Your proposal should be at least one page and include the following:
Your description and goals.
A timeline of your project (and research you will use).
The final presentation you plan to make (e.g., live workshop at a Flex-Day or Symposium and/or an audio recording between 3-5 minutes) summarizing your research in April 2019.
Friday, February 1, 2019
Please send second email update. This should include the following:
Status of group members or participants
Preliminary Analysis
Key Findings
Thursday, March 21 (Flex-Day Workshop) or Monday, April 19, 2019 (Symposium or Audio Recording)
FORMAT: Flex-Day Workshop, Inquiry to Action Symposium, or Audio Recording of between 3-5 minutes
Your final report should include:
a digital presentation (e.g., one-page report, slides, audio recording)
your research data (survey results, statistics, focus group notes, link to vimeo, etc. as appropriate)
at least two links to existing research (e.g. articles, studies, district data reports) we can add to the TLC digital resource library
How much time will this take?
Estimated total time input is about 10+ hours for FIG project leaders and participants. While we appreciate enthusiastic participants who do thorough inquiry, FIG projects are intended to be small enough to complete in a few months with a few meetings and a few hours of outside work. They should inform and improve your teaching or other work experience, not interfere with it.
What about pay?
A number of stipends are available for FIGs and APPLEs this year through Professional Development funds and various grants. Participants that are approved will receive a stipend of $200 (or $300 for group leader/organizer), paid by the end of each semester, after the final reports are received. Priority for stipends will be determined by the TLC Advisory Board according to these criteria:
people working on projects that clearly meet the objectives of the criteria below
part-time faculty and classified staff have priority for stipends over contract faculty
new participants in TLC Collaborative Projects
new participants in FIGs/APPLEs
Please note that you are welcome to run a FIG or APPLE even if we run out of stipend allocations. Also, some projects might have a small core group of 2 or 3 people doing most of the work who request stipends, but others may participate in a focus group, pass out surveys, etc. without committing much time or requesting compensation. All community members are invited to the TLC Symposium.
Who should apply for a FIG?
Everyone! Although priority will be given to projects that explicitly focus on working with students who need basic skills for college, all instructors and classified staff – and thus all students – can benefit from this kind of collaboration.
 What are the criteria for selection?
The inquiry question is focused (click here for more details on how to develop a strong inquiry question)
The inquiry focuses on at least one of the following areas:

Instructional design: Supports collaborative professional development
Guided Pathways: Supports institutional student success
Student equity: Supports student completion and success
Basic skills students and/or instruction
Retention, persistence, equity, and success of all students
Outcomes assessment and/or "closing the loop"
Radical educational models or forms of inquiry that push the boundaries of learning and pedagogy

The proposal exhibits a sense of urgency, passion, and interest in the issue
The inquiry leads faculty and staff to gather meaningful information from students to better understand their learning and experiences
The inquiry should forge new ground rather than merely substantiating claims or research already documented
[If applicable] Teams should be inclusive or interdisciplinary
Resources: